SOLUTIONS FOR SUCCESS
•• •••
CONSULTING SOLUTIONS
WITH NEUROMIND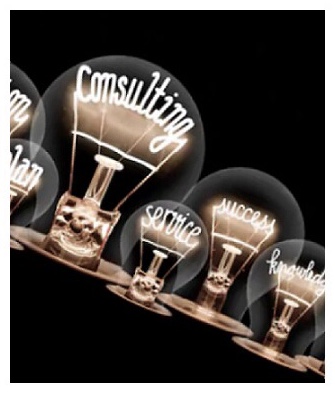 NeuroMind's purpose is to develop people. The neuroscience of learning is our passion. Our specialist field is the neuroscience of learning and improvement. Developing neuro-agile people is what we do.
We are workplace learning specialists, who follow a consultative approach to companies worldwide by offering them a predictive analysis of people's neuro-agility, learning potential and optimizing their learning performance to create an agile, high performance work force.
The neuroscience of learning is an interdisciplinary field of study that examines how the brain learns, thinks, functions and processes information. It provides evidence and solutions to how cognitive functions of the brain can be developed and optimized. This specialized field grew from an evolving body of neuroscience research from many fields, but specifically also from brain-based learning and development. The neuroscience of learning provides sufficient evidence that can be put in practice in order to validate learning as one of the essential ingredients, if not the most sustainable ingredient for improving the performance of the workforce, improving productivity and impacting bottom line in profound ways.
We help companies improve their top and bottom line by developing their talent through our unique NeuroMind assessments and cutting-edge solutions. Our brain profile assessments help organizations understand the neuro-design (potential) of their people and teams and also indicate how they can develop their talent.
•• •••
NEUROSCIENTIFIC APPROACH
TO WELLNESS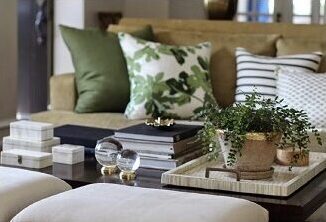 Are you looking for a holistic wellness framework and solutions to combat stress, reduce fatigue, minimize risk for human error and significantly improve well-being, happiness and performance in order to promote health and safety in the workplace?
NeuroMind has developed a holistic wellness program to promote health and safety in the workplace. The program is called the NeuroMind-Wellness Program and consist of our neuroscience and emotional intelligence assessments and learning solutions that are neuroscience based. It compliments all Employee Assistance Programs and Employee Wellness Programs as it focuses on empowering people to know what they should be doing for themselves before they seek assistance from professionals. Some companies implement this program as an organizational development intervention to proactively promote wellbeing and/or happiness in the workplace.
•• •••
NEUROSCIENTIFIC APPROACH
TO DEVELOP PERFORMANCE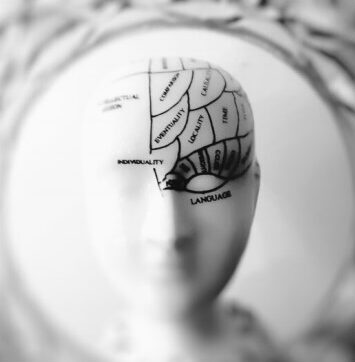 Do you have a mental as well as physical approach, towards optimizing the performance of your employees, teachers, students or athletes?
What do you do to optimize the brain performance of your employees, teachers, students, athletes; so they can out-think, out-learn, out-create their competition within the hardest situations.
The only way that sports people can maintain their competitive advantage in a challenging and competitive world is if they can out-think out-learn and out-create their competition. This makes brain power their number one determiner for success in this millennium. Cognitive science identifies 8 drivers that optimize brain performance and 7 brain-based perspectives on how 21st century people will prefer to utilize their brain for optimum performance. Our neurological wiring determines who we are and how we process information, learn, think and perform. Every sports person has to understand this about themselves in order to be accurately aware of their unique strengths. NeuroMind has tools to assist sports people and coaches to understand their unique neurological design and the factors that can optimize their brain performance and mental alertness.
Peak Performance with NeuroMind
Reach Your Next Level of Success

Many people start out with ambition, drive, set goals and develop skills to start their road to success. But along the way, sometimes mental or emotional blocks come up that slow down or stop them from getting to the next level. This can be mystifying and frustrating. Is this you?

NeuroMind effectively helps you overcome the negative beliefs and emotional blocks standing in your way and takes your skills from "good" to "great." It is effective for business professionals, athletes, performers, and students. The focus is on enhancing present day performance while preparing for future optimal performance. It increases self-confidence and creativity and magnifies internal resources to help you be your best self.
NeuroMind Enhances Performance

If you answered yes! to any of the statements above, Peak Performance NeuroMind can help you maximize your potential and perform at your best.

Once desensitization and reprocessing of negative thoughts are complete the focus turns to developing skills in peak performance. This protocol integrates positive psychology techniques such as identifying individual strengths, noticing what is working well in your life as a way of energizing the possibilities and identifying positive words to evoke a positive mental state.

It also borrows from traditional sports psychology and leadership training techniques. We work together on goal setting, maintaining focus and concentration, managing emotional arousal, sustaining persistence, learning to relax and energize in the moment, replacing negative thoughts with more motivating ones and imagining desired future states.
•• •••